News and Product Updates
02/21/2017 - Introducing TC's C37.94 over T1/E1 Multiplexer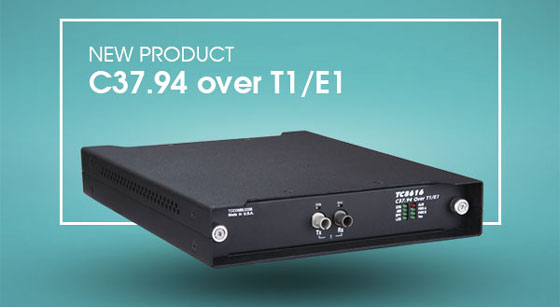 TC8616
The latest addition to the T1 Mux series, TC8616 is a one-channel C37.94 over T1/E1 multiplexer, designed for simplicity with plug and play installation. The C37.94 configuration supports N=1 to 12, ESF Framing for T1 and PCM30 Framing for E1.
Diagnostics are extensive and include DIP switches for local & remote loopback and other application configuration switches. Each unit also provides multiple LEDs for unit (Alarm, Power, Vcc), T1/E1 Status (SYN, AMI, BPV, LOS), and C37.94 channels (SIG, SYN).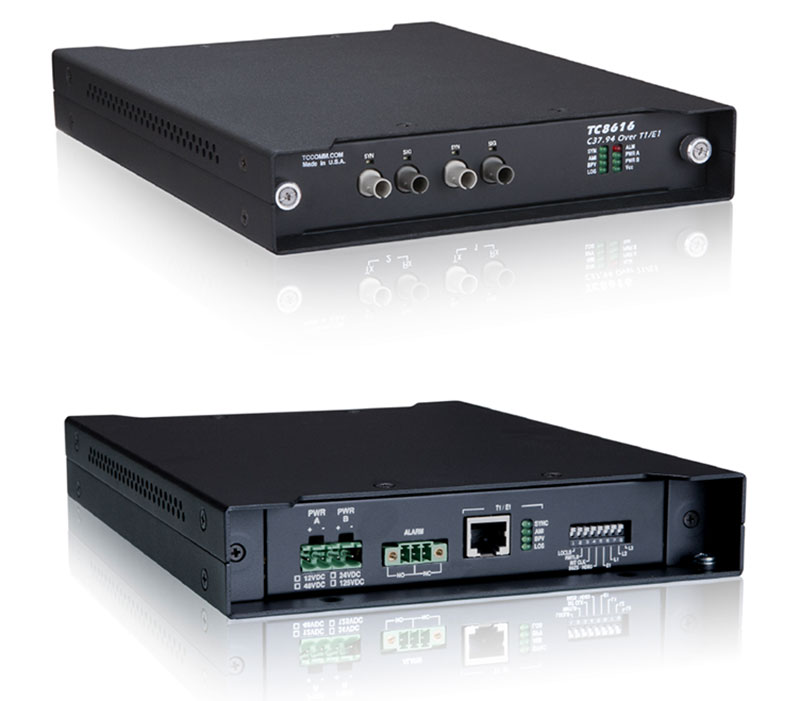 Following the TC8610 and TC8614, the TC8616 is the newest product in the T1 multiplexer series. The TC8600 series was designed to provide network managers the flexibility to leverage existing T1/E1 circuits. There is no need to setup a channel bank or complex system when only a few channels are required.
Why T1: A new appreciation for T1 transmission
As industrial communications migrate toward IP networks, Utility and Public Safety network managers are navigating increasingly complex NERC/CIP rules while trying to meet the stringent requirements of critical communications.
T1 services are becoming costly for end users. Although many products have become IP-based, many still have T1 connections. Network managers are finding new ways to take advantage of T1 connections.
An East Coast Utility Company chose to use T1 inside substations to isolate SCADA and Teleprotection applications. From a secured IP/MPLS network, utilities can terminate T1 connections at tower sites near substations using the TC8610 and TC8616. From there, the T1 would be brought to the substations and converted to RS232 or C37.94 for SCADA RTU's or Teleprotection Relays. See diagram: Isolating Substations From The IP Network Using Serial Over T1
A Public Safety network still has multiple T1 lines connecting to remote towers and only needed 1 or 2 channels at each tower. Designed for critical networks, the TC8614 600ohm Analog over T1 Mux features extremely low latency and includes 4 channels Dry Contacts compatible with PTT/COR.
Why TC?
TC Communications specializes in designing products for legacy to IP migration in critical communication networks. TC strives to surpass customer expectations in design and manufacturing. All services including engineering, manufacturing and support are based in Irvine, California.