Contacting TC Support
---
TC Communications offers comprehensive technical support from its corporate headquarters in Irvine, California. Our support team is available to help with any questions or issues with your products Monday through Friday (excluding major holidays) from 8:30 AM to 5:00 PM (PST).
3 things to have on hand:
---
Although this information is not always necessary to support you, it can often help resolve the issue more quickly.
1. Product serial number
Typically located on the side or back of the unit or directly on the interface card itself.


The serial number helps us identify a lot of information like manufacture date, software and design versions, original ship dates, etc.
2. Connection diagram
Knowing what type of network your devices are connected on and the devices connected to the TC product can help our support team understand how the device is being used and quickly identify.
3. Network information
For JumboSwitch® products, additional information about the network like priority settings, packet delay, packet delay variation, packet loss, etc.
Manual requests
---
Manuals are supplied with each JumboSwitch® product in portable document format (PDF). For additional manual(s), contact your sales representative or TC Communications Support by phone or send an email to TechnicalSupport@tccomm.com .
Additional information
---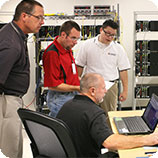 TC Communications offers training sessions tailored to meet our customers' level of expertise and specific JumboSwitch® application. Sessions run from one to three days. Contact us for more details.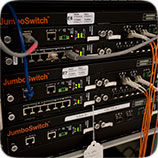 Check this page for common questions on TC Communications and JumboSwitch®, our industrial Gigabit Ethernet modular switch products.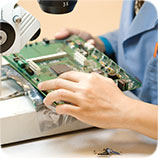 All TC Communications products are covered by a five year warranty. Product returns must be pre-approved by our Customer Service Department and accompanied by a Return Material Authorization (RMA) number.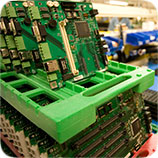 A handy glossary of networking terms can be found here.