News and Product Updates
12/01/2016 - Feature Highlight: Serial Over T1/E1
IP/Ethernet is a great choice for companies looking to upgrade their networks. Replacing analog lines with IP brings around more security requirements. By isolating their substations using a T1 network, companies can feel secure knowing their lines can not be easily damaged.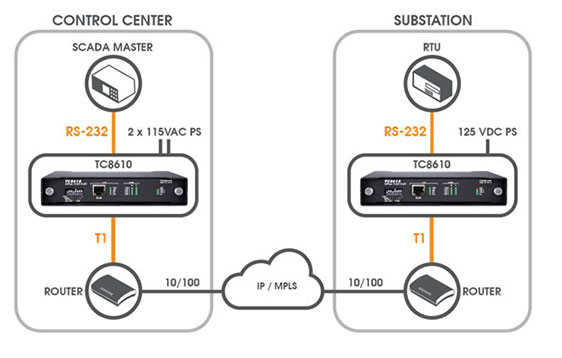 The TC8610 is an economical plug-and-play device. Connect up to four serial devices on existing T1/E1 links. Customers use TC8610 for the following purposes:
Transport of RS232 or RS422/RS485
Protocol-transparent
SCADA communications
Teleprotection applications
TC8610 has a low latency of 85µs and built-in power redundancy. As a result, communications will be swift and consistent.
Why TC?
Customers count on critical communications equipment to perform. Thats why TC strives to surpass customer expectations. The complete production cycle and support continue to be based in Irvine, California.