News and Product Updates
08/23/2016 - Show Recap APCO 2016 Orlando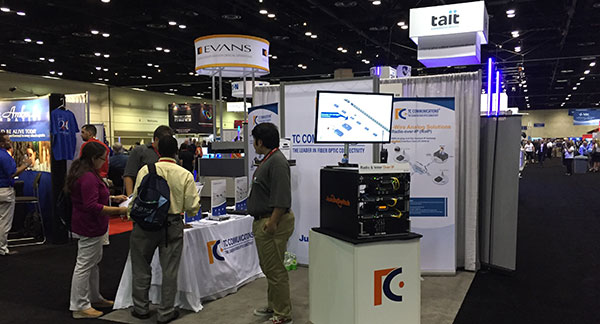 We had a great time in Orlando at APCO 2016!
Here's a recap of the show
Most Popular Product
Still a hot product for Public Safety Solutions , the 2 and 4-wire Analog Radio over IP continues to draw a lot of interest.
Common questions from the show:
RoIP vs. VoIP, what's the difference?
VoIP solutions on radio networks often cause dropped packets and voice quality is often suffers due to compression. The chief difference with the TC3846-6 Radio over IP (RoIP) interface card is its voice clarity by using direct Analog to IP conversion through TDM over IP/Ethernet, providing each channel an uncompressed DS-0 64K signal.
What are the network requirements?
Our Sales Network Specialists thoroughly qualify networks to ensure successful implementation. Each 600ohm channel occupies roughly 300kbps-500kbps of bandwidth and we recommend/require it is set up with QoS.
Most Common Issue
Increasing fees on Leased Telco Copper and T1 lines. Although varied by location, many networks are being forced off T1 lines and Copper lines either through skyrocketing fees or expiration dates and networks are looking for fast and reliable alternatives. Our TC3846-6 Radio over IP card helps networks preserve their legacy (Analog) equipment while moving onto an IP or MPLS network. This reduces training costs, learning downtime and extremely minimal cut-over time.
Our TC8000 is the equivalent solution for fiber networks
See our full Public Safety Solutions page for more information.